About Us
Coaches and owners Anne (McCarthy) Blume, Laura (McNamara) Donaldson and Michelle McNamara grew up Irish dancing together and began teaching as teenagers. Having coached dancers to a combined nine world championships in team and solo categories, they have the experience to teach children everything from their first steps to competing at the highest level.

Anne Blume, TCRG
Anne Blume has been a part of Irish dancing for over 30 years. Anne's parents were supporters of Milwaukee Irish Fest, and were inspired to register Anne and her sister for Irish Dance lessons with the Trinity Irish Dancers after seeing them perform in 1988.
Anne's highly successful competitive and performance career took her around the world when she was young. After winning a gold medal in team dancing at the age of 12, teams quickly became her passion. Soon after, Anne was leading teams and performance groups as team captain.
Professionally, Anne oversaw the Trinity team program for over 15 years and has led teams to six gold medals at the World Championships of Irish Dance. Anne has also choreographed dozens of Irish Fest performances with fellow McNamara McCarthy teacher Michelle McNamara.
Anne trains dancers from beginner to championship level and loves the teacher/student connection developed through dance.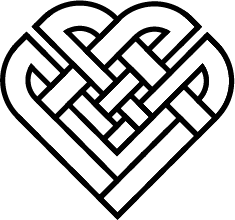 Laura Donaldson, TCRG
Laura Donaldson began her Irish dance career at the age of five after being mesmerized by the dancers at Milwaukee Irish Fest. Irish dance very quickly became her passion. She went on to become a very successful dancer, winning a world championship in teams and a regional championship as a soloist. She also traveled for local, national and international performances.
Laura began teaching for the Trinity Irish Dancers at the age of 16. She trained students to win world championships in both solo and team dancing. She has shared her love for dance with hundreds of students as she coached and traveled the world with them. While training competitive dancers at a high level is a strength of hers, she finds joy in helping dancers take their first steps as beginners.
Her inspirational nature and disciplined approach to coaching Irish dance has helped her students in both dance and life.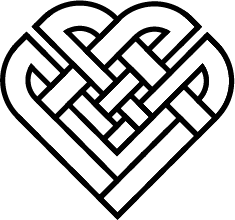 Michelle McNamara, TCRG
Michelle has been teaching Irish dance since 2006. She began dancing at the age of four after being inspired by her older sister, Laura. This led to a very successful dance career, competing in both team and solo competitions overseas. She also performed at international festivals in places including Belgium, France, Bulgaria, and Canada.
After competing, Michelle began teaching for the Trinity Irish Dancers, where she led groups of dancers to perform in Spain, Italy and Belgium. She also trained and coached dancers to two world titles in figure choreography. Michelle enjoys choreographing Irish dance pieces. Her work has been featured on stage at Milwaukee Irish Fest, competitive platforms, and on national television.
Michelle's biggest joys have come from coaching dance. She believes there is nothing better than helping dancers find the confidence in themselves to know they can do anything they put their minds to.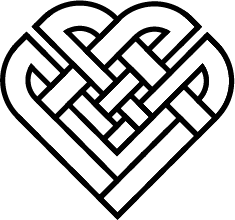 Julia Dorf
Julia started Irish dancing at four years of age after seeing dancers on stage at Milwaukee Irish fest. She trained with the Trinity Irish Dancers for 10 years, achieving competitive success as a member of a world championship team in 2008. Over the years she has expanded her dance expertise including ballet, contemporary dance and yoga certification.
Julia began teaching Irish dance with Trinity in 2019 and managed the performance program for two years where she organized performances locally, nationally, and overseas. She has taught dancers of all ages and is excited to continue working with new and returning MM dancers.
Dance is Julia's true passion. She loves helping students achieve their goals, expand their creativity and build self-confidence through dance.